Social Media background checks are a great way to check on a candidate's background. These services are often based on the candidate's name, work history, and previous applications or resumes. However, there is a risk of false positives. There are billions of people who are not online, and many use an alternate name or have their accounts set to private.
Employers Can Legally Check a Candidate's Social Media Accounts
An efficient way to determine if a job candidate has any online issues is to perform a social media check on their profile. It is a good idea to get the individual's consent before performing this background check. However, there are concerns regarding the privacy of personal information and questions such as are social media background checks are legal. Employers should also be aware of federal and state privacy laws when using social media to hire candidates.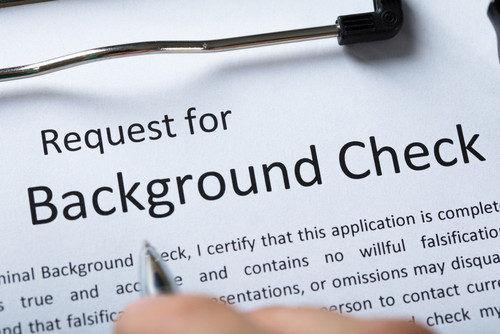 Depending on the nature of the job, a social media profile can expose protected characteristics. For example, an employer may not pursue a job candidate if she is deemed pregnant on her social media profile. Additionally, social media accounts may disclose information about a candidate's personality and past.
Social media checks can help employers identify warning signs of potentially problematic behaviors. They can also identify personal interests that might raise concerns about a job candidate. However, a social media check is time-consuming and may lead to false or inaccurate information. Furthermore, most people have multiple accounts on several sites, making it challenging to locate the actual charges of candidates.
It Can Minimize the Risk
The increasing cyber-attack risk has increased the need for social media background checks. These investigations help to mitigate risk and decrease the likelihood of workplace violence. They also provide a clearer picture of an applicant's personality. It is important to remember that some people are more comfortable sharing personal details online. It is the employer's responsibility to avoid this and ensure the privacy of sensitive data.
The use of social media differs from individual to individual, and this makes it harder to make a choice between candidates. Social media background checks can help reduce risk by uncovering inappropriate content on a job applicant's social media profile. These background checks can also help employers detect unconscious biases that may cause hiring managers to reject applicants based on their social media profiles.
A prospective employee's Facebook, Twitter, or LinkedIn profile can be checked for social media background checks. This can reveal much about a person's personality and behavior outside the workplace. Employers must exercise caution and manage their employees' social media activity.
It Can Cause Unconscious Biases
Unconscious biases can significantly impact the hiring process, whether due to skewed judgments or the reinforcement of stereotypes. For employers, this can affect their decision-making process and, ultimately, the success of their business. Addressing unconscious bias in hiring can help companies foster a diverse workplace and promote innovation and productivity.
Unconscious biases can appear throughout the hiring process, from resume review to the interview. And this unconscious bias can even appear in the social media background screening process when employers review a candidate's social media profiles. According to a recent survey by CareerBuilder, 70 percent of employers use social media background checks, and 57 percent of those employers have found content on a candidate's social media profiles that have made them reject a candidate.
Social media background checks can reveal a candidate's life outside of work. While LinkedIn focuses on job-related information, other social networks can display information that may make a checker uneasy. For example, candidates may be deemed unfit for the position if they have a history of binge drinking.